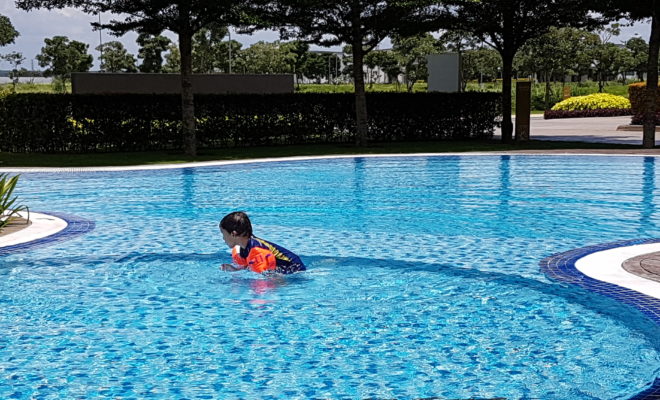 SWIMMING POOL     … SAVE for our children …
Keep your pool water clean, germ free, bacteria free and virus free without adding chemicals, without odor, and at any time by our fully automatic UV-C technology.
Many people complain about strange taste and smell of swimming pool water that has been chemically treated. This problem arise case whenever disinfection products such as chloramine (bound chlorine) and trihalogen methane are being used, and whose cancer-causing effects have already been demonstrated. Chloramine will also speed up the aging process of materials being used inside and around the swimming pool.Under favorable conditions and in privately-owned bathing facilities or monolythic swimming pools, water treatment performed with UV disinfection acts almost without adding any chemicals (about 15% of former consumption). Those "red eyes" and that typical smell from swimming pools as caused by chloramine are being efficiently reduced.Another advantage when considering high water prices, lies in the reusability of backwash water for gardening purposes. A high UVC dose ensures reliable disinfection. When the UV equipment is installed behind the filter in a recirculating mode, water will be repeatedly exposed to the UVC source. This physical procedure inactivates microorganisms existing in the water without chemicals, not altering water characteristics. There is no chance for the arising of any reaction products being detrimental to health.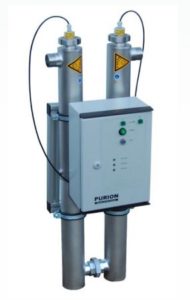 They are ready for plug-in and supplied with connecting cable and safety plug.Any of our equipment can be fitted with functions for monitoring operating hours and/or UVC intensity.For every UV plant a complete PURION Assembly System is available.