Clean Air Good for Business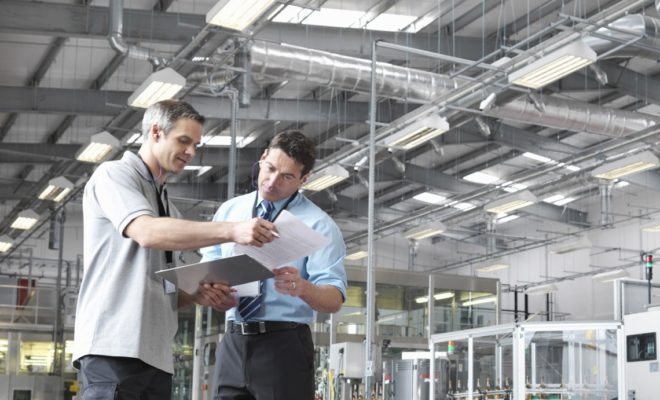 Clean Air Good for Business
In professional facilities, the capacity and efficiency of the installed ventilation is most often not enough to maintain a good and healthy indoor air quality. Dust and harmful particles generated in the facility or imported from outside can have a negative effect on people, products and processes.
Today, a great focus is placed on the quality and health effects of what we eat and drink. At QleanAir Scandinavia we believe this should also be the case for the air we breathe. During an average day, a person typically spends 80 % of their time indoors, consumes 1 kg of food, 2–3 kg of fluid and breathes 20–30 kg of air. Bad air quality affects the personnel's health and ability to perform.
Creating a cleaner environment throughout your business, removing polluted air, dust and harmful particles may also have positive effects on your sales; i.e., giving service sectors such as hotels, gyms and stores a clean impression and feel, which may be more appealing to clients and in some environments, also a unique selling point.
Clean air will allow for optimal ventilation, cutting down heating costs. Less airborn particles will cause less wear and tear on machine and equippment, allowing for less lighter or less frequent service maintanence. Clean air will simply increase your profits. Year after year.
The Symbiosis of Economy and Ecology
Most businesses that we partner with feel that we have a lot in common. We want to grow business, which is good for the economy, but in a sustainable way, both economically and ecologically. The wonderful thing about being in business for many years is the things you learn on your own. It's almost a sense of pride, because it was usually learned from overcoming a challenge.
When we started this company originally, we had one goal in mind; to be the best "clean air" specialists worldwide. Something we found out early on is that the ecological and economical decisions a company makes is a symbiotic relationship. We were initially about protecting people from passive smoking, but realised our technology could be useful in other areas and saw a need to help protect products and processes too. Basically, the cleaner the air you have, the better your company functions. Let us explain how…
The first part of course is the health and well being of people at the workplace (you and your team). Whether your business is in an office, hotel, warehouse, plant, hospital, airport, or casino, it doesn't matter. People carry all kinds of remnants from the outside and transport them indoors, where they become airborne and can easily contaminate others. This contamination can be as simple as pet dander, smoke, dirt, feathers, perfume, etc… which can irritate your throat and sinuses causing headaches, asthma and allergic reactions; all the way to colds, viruses, the flu or even worse symptoms in some circumstances. Being uncomfortable at work because of these symptoms are quantifiably shown to lower employee morale and especially production. The lower the production, the higher the business suffers. Absent employees because of being sick also lowers production. These types of absentees are avoidable though if the level of the contaminants are significantly reduced in the air.
The second part where a clean air environment definitely helps is with products. From combining compounds, chemicals and medicine, to working with extremely sensitive items, a controlled room that offers the cleanest air quality is the only way to guarantee that your products wont be compromised or contaminated. This is especially important for hospitals, the pharmaceutical industry, and manufacturing. Since this awareness of how unclean indoor air is, along with updated, stringent regulations, more businesses are now starting to move in the direction of clean room solutions with our QleanSpace line. This in turn reduces costs, because of fewer returns from bad products and a significantly lower chance of a law suit from having a contaminated product.
Lastly, the final key we discovered in this symbiotic relationship are processes. Like all manufactures and plants, servicing and replacing equipment is inevitable…or is it? In reality, nothing lasts forever but the life a machine will last significantly longer if it's properly maintained. Computers and machinery suck in air to cool it down, so it doesn't overheat. The fans, or built in ventilation on computers and machinery end up sucking in all kinds of airborne particles from the environment that end up collecting on the fan, motherboard and internal mechanisms. This creates a blanket of dust and causes the computer and machinery to overheat, malfunction and burn out. The inevitable end result becomes, businesses waste money to fix and replace the machinery, as well as the down time associated to them. It all correlates to clean air. If your machinery runs in a controlled environment with cleaner air, they will last significantly longer.
We are dedicated to continue developing and offering solutions that are in sync with your challenges. A way to live better, and do business better.